San Giovanni festival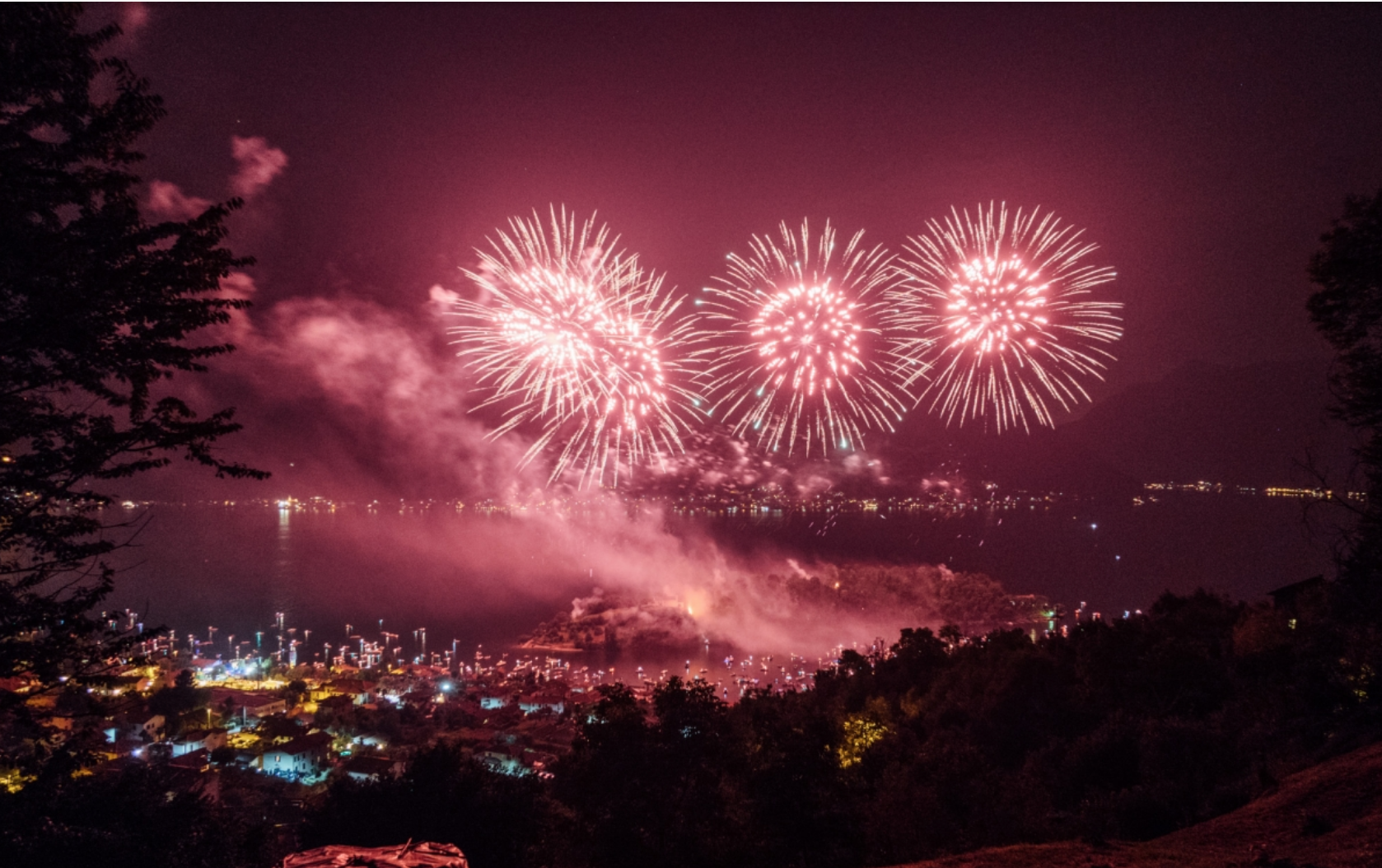 The festival takes place on the Comacina island, at the height of Tremezzo on Lake Como on June 24th, the day of San Giovanni Battista ​​em>. If the anniversary does not fall on a public holiday, the celebrations take place on the following Saturday and Sunday.
The origin and name of the sagra dei lumaghitt em> refer to an ancient legend according to which three centuries ago the inhabitants of the area managed to free themselves from the terrible hailstorms that devastated the crops each year in June, imploring the protection of St. John the Baptist and making a solemn procession by boat to the island Comacina, where there was a small church dedicated to the saint.
Since then the furious storms ceased and the procession repeats itself every year, with the outline of parties and night lights. It became a tradition to eat polenta and snails for the occasion. Someone thought to use the empty shells of the molluscs: with a little oil and a wick became lumini, hence the name of lumaghitt em>.
Over time the fires lit on the island and on floating rafts also took on another meaning: they remembered the great fire of the island in 1169, when the inhabitants of Como, to take revenge on the comacini (who had participated in the destruction of their city with the Milanese in 1127), they put the island on fire and iron, destroying everything, including the nine churches that stood on the fortified rock.
The lumaghitt show begins at dusk. The fireworks em>, which last almost an hour, generally start after 10 pm.
Details
Date:

June 23, 2019
Venue
Isola comaccina

Italia
Event Navigation